Origins
Greenpeace New Zealand's Tropical Rainforest Campaign was set up in 1991 and started with investigating and documenting deforestation in the Asia Pacific region. Founding campaigner Jacqui Barrington worked closely with other ENGOs such as Forest and Bird and the Maruia Society, and the NZ Tropical Timber Importers Association, to stop imports of destructively logged timber from the Asia Pacific region to New Zealand, and to promote alternatives.
Allied to this was the Greenpeace Pacific Campaign's work on the issue which included boat tours of Melanesia in the early 1990s that documented destructive logging practices and the emergence of palm oil plantations, and promoted alternatives sources of income from smaller-scale ecological community-based projects such as ecotourism and butterfly farming.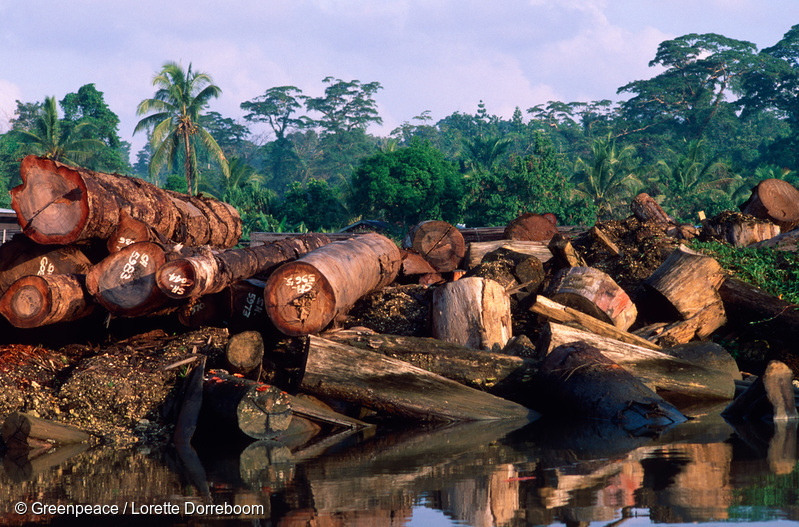 Both 'ends' of the campaign – in New Zealand and Melanesia – came together around the development of new ecotimber and tapa cloth projects with local communities, and allied campaign work, in the Solomon Islands, Papua New Guinea and New Zealand driven by Grant Rosoman, Lafcadio Cortesi, and Lawrence Makili.
Greenpeace International subsequently ran a 'Paradise Forests' campaign in Indonesia and Melanesia in the 2000s. Greenpeace New Zealand became active in that through work documenting deforestation and palm oil plantations in Indonesia in the early 2000s, through campaigning that targeted the logging company Rimbunan Hijau, and by opposing imports of destructively logged Kwila into New Zealand.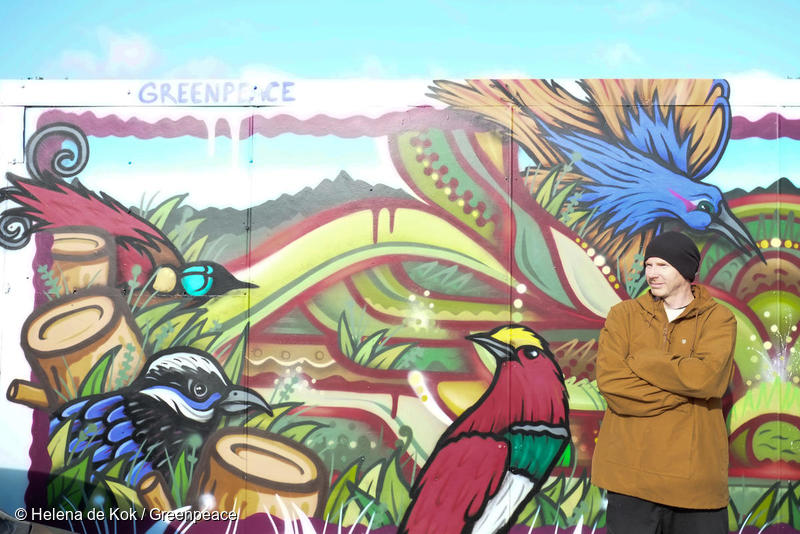 That in turn led to more campaigning in New Zealand on the import of huge quantities of palm kernel expeller (PKE) from Indonesia as livestock feed.
Greenpeace New Zealand's Suzette Jackson and Rob Taylor were part of a group that set up a 'Forest Defenders Camp' in Indonesia in 2007 that contributed to Greenpeace's global efforts to protect the world's remaining ancient forests.
Then in 2009 a Greenpeace New Zealand team led by Communications Manager Suzette Jackson travelled to Sumatra, Indonesia, accompanied by an independent journalist and an independent New Zealand farmer to document the devastation wrought by palm plantation companies there. The journalist published an exposé in the NZ Sunday Star Times in August implicating NZ dairy giant Fonterra in rainforest destruction in Indonesia and Malaysia.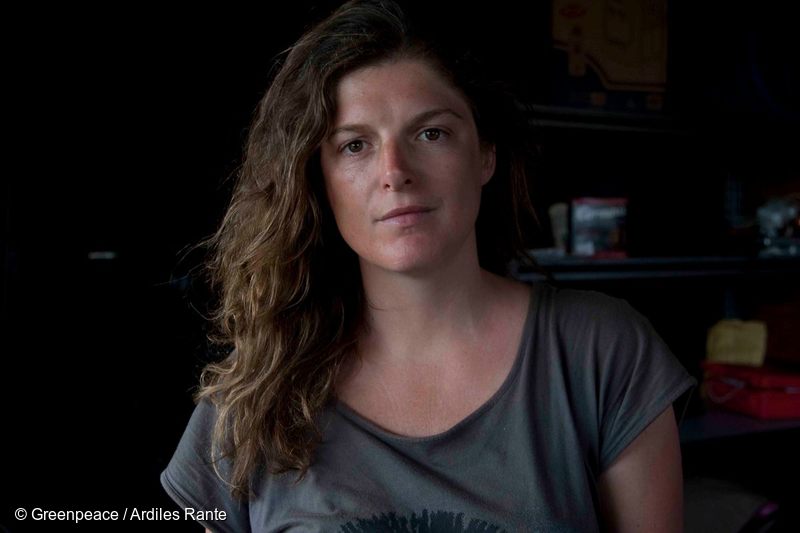 "Indonesia's rainforests are being destroyed at one of the fastest rates in the world. New Zealand should be helping to protect the climate and Indonesia's remaining forests should not be destroyed," said Suzette Jackson.
Research also revealed that a quarter of the world's production of Palm Kernel Expeller (PKE) animal feed, a product of the Indonesian and Malaysian palm oil industry, was imported into New Zealand in 2008 with the majority going to feed dairy cows. At the time about 95% of all NZ dairy farms were shareholders within Fonterra.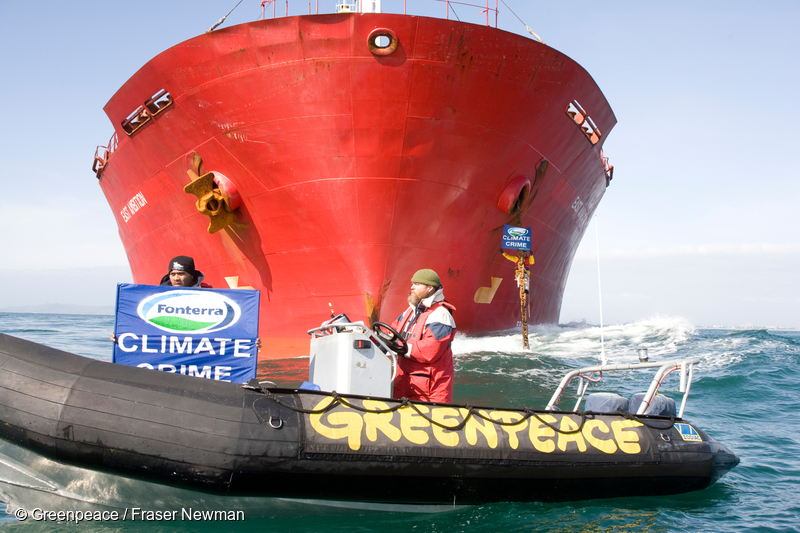 Greenpeace also helped expose the link between the NZ toilet paper brand Cottonsoft and destructive logging of Indonesia's rainforests in 2011.
Later, the campaign shifted its focus on deforestation and the palm plantation sector to Indonesia and Papua, which included organising tours there by SV Rainbow Warrior II and III in 2013 and 2018.
Most recently, the campaign has targeted Wilmar International for its use of palm oil sourced from plantations grown on land that was cleared of rainforest specifically to make way for palm oil in Indonesia and West Papua, urging the palm oil giant to, "Drop Dirty Palm Oil Now."